zuser20180129060436531 ​​​​​​​ 12/30/2019​​​​​​​
"Remarkable" is a great description of Todd's services... his real estate knowledge & expertise is the Best I've experienced. (Having bought/sold ten homes in my history.) He is kind & patient with an innate sense of my needs & calming my angst! He coordinated all transactions, making this sale seamless for me. I will continue to recommend the valuable Todd Armstrong to all of my friends & family!"
user0634442​​​​​​​ ​​​​​​​ 11/30/2019​​​​​​​
"Todd was quick to help us find a home in the neighborhood we desired! He is an expert in the area. We can walk to restaurants & stores. I am 6 minutes to my office. Being new to San Diego it was a treat to have such a local market expert!"
ifang ling​​​​​​​​​​​​​​​​​​​​​ 09/25/2019​​​​​​​
"Jill is a very knowledgeable and passionate real estate agent. She helped us to buy our first home. As first-time home buyers, we kind of know what we want, but without a clear picture. Jill helped us to see the details throughout the process. Jill always responds to our questions quickly and patiently. She was with us in every step to ensure that we understand everything. The dearest part of realtor Jill is that she is much more than making a deal. She cares about her clients and wants them to find a home they feel comfortable both physically and financially. One time we were frustrated and considered to increase our budget. Jill didn't push us and patiently explained the pros and cons to us. As she said, "There is always a next home you would love. No need to rush." I admired her honesty. I highly recommend Jill. You will be lucky to have Jill on your side when selling or buying a house."
bd7652​​​​​​​​​​​​​​ 09/25/2019​​​​​​​
"Todd is the consummate professional. He acted as a broker for the sale of my step-mother's condo in Mission Hills and the process was effortless and rapid. This was despite my residing out-of-state. I found Todd by calling all the high-end brokers in Mission Hills on a lovely Saturday morning. As a testament to his professionalism, he was the only one who was available on the phone. Todd assisted with every aspect of the sale, including some light remodeling, staging, and hosting an open house for brokers as well as buyers. He netted us $100k over other estimates and the whole process from start to finish took just a few months. I cannot make a higher recommendation. He's a pro."
res5836​​​​​​​​​​​​​​​​​​​​​ 08/29/2019​​​​​​​
"If you want to buy or sell a home Jill is the agent you want and need on your side. She is the most outstanding agent I have met and worked with. She priced my home correctly and sold it in three days getting over asking! I have bought and sold homes before but it was never as easy as this. She will be with you every step of the way. Answering any question you may have. She was even with me when I signed my escrow Docs in case I had questions. This woman is an amazing agent and I cannot say enough good things about her! Let me end with - do your homework, be smart, and hire Jill Eastman. You won't regret it!"
terryntom​​​​​​​ 07/18/2019​​​​​​​
"Todd was great through our entire process of both buying and selling real estate. He is knowledgeable, energetic, thorough and an excellent communicator. He was supportive and optimistic through the low points of the process and celebratory with high points. I am very glad we chose Todd as our broker and cannot imagine anyone who could have been better for us."
sharkbait421​​​​​​​​​​​​​​ 05/25/2019​​​​​​​
"I am a first-time homebuyer and had very little knowledge of the buying process. Buying a home can be a very overwhelming and stressful process. Jill was absolutely incredible to work with during the process! She went the extra mile to explain all the real estate language to us. If there were parts of the process we didn't understand, she took the time to explain it to us in a different way to make sure we truly understood everything that was happening. She truly cares about her clients and strives to find the perfect home for her clients that they are comfortable physically and financially and is not out to just sell a home to make a sale. She is highly professional and honest. Thank you, Jill, for helping us find our perfect home. We couldn't be happier!"
Hsin-Yeh Chen​​​​​​​ 04/11/2019​​​​​​​
"Jill helped us find a new home in San Diego. We are first-time home buyers and had tons of questions in every single step, but she has always been patient and explained it very clearly. She accompanied us through all the negotiations and helped us to communicate with the escrow company and our lender as well. She also has many connections in local businesses, like loan agents, inspectors, roofer, and contractors. Especially, the roofers in San Diego are very difficult to find due to the rainy weather this year, but she managed to get us ahead of the line so we can complete our inspection on time. The most important is that she always stands with us, so we can totally trust her in this process."

zuser20150803214228917​​​​​​​​​​​​​​ 04/11/2019​​​​​​​
"I could not have gotten a better realtor to help me with my first home purchase. Not only was I a first time home buyer who was practically clueless but I gotta I was also out of state. From the initially FaceTime tours of the homes to closing, Jill was so helpful and patient with everything."
steven steinmetz​​​​​​​​​​​​​​​​​​​​​ 04/01/2019​​​​​​​
"Selling our home was the second real estate transaction that Todd guided us through, after helping us purchase that same home in 2014. At times, we were not the easiest clients to deal with, but Todd never got impatient or frustrated, instead of explaining and advising in a helpful way. His experience in San Diego real estate was immediately evident, and he will be our first choice when we buy our next home in San Diego."
Nick Woodworth​​​​​​​​​​​​​​​​​​​​​​​​​​​​ 03/29/2019​​​​​​​
"If you're looking for a realtor that'll make the process easy, stay with you every step of the way and advocate for you throughout the process then Jill is the realtor for you. She was amazing. We went out to see a house that was no longer listed but it was one that I really liked so she reached out to the owners and got us an appointment. We ended up opening escrow on Christmas Eve and closing on my birthday. Despite the numerous issues that came up in the process, Jill was there every step of the way including taking the time out during Christmas and New Year. I can't say enough about Jill because she helped us find our dream home and for that, I'm eternally grateful."
earuibal4​​​​​​​​​​​​​​​​​​​​​​​​​​​​ 02/25/2019​​​​​​​
"Todd and his team are extremely patient, knowledgeable, thorough and professional. He worked tirelessly to find us the perfect home for our family while making himself available to answer questions and to provide follow up and feedback to expedite the purchase of our new house. We are so grateful that a colleague recommended him to us. He and his team made our transition to the west coast seamless."
aovery​​​​​​​ 01/17/2019​​​​​​​
"I first met Jill in 2016. She would always follow up with me even know I was not ready to buy at that time in my life. Since I was getting myself prepared for my first home purchase with down payment money and so forth. She was very helpful throughout the whole process. She showed me several homes and was always there to answer all my questions. I really like how there was no pressure at all when I would look at different homes with Jill. I highly recommended her to be your real estate agent for buying and or selling. She is very knowledgeable about the different areas of San Diego. Thanks so much for helping with my first home purchase. You are great!!"
jackiechandon​​​​​​​ 12/10/2018​​​​​​​
"Todd and John were wonderful to work with! They helped me find the perfect house for me in no time. They are extremely knowledgeable about the area. They really listened to what I was looking for and quickly figured out my "style" and what would work well for me. They were extremely accommodating to my schedule, which was tough as I travel a lot and was also relocating from across the country. They helped give me a lot of references and connected me with a lender that was right for me. They were in constant communication with me and explained all the steps very thoroughly. They were also a lot of FUN to work with. I will recommend them to anyone I know, they are wonderful!"
finallyadoc​​​​​​​​​​​​​​ 09/25/2018​​​​​​​
"I cannot say enough good things to do Jill justice. She was helpful through the entire process of preparing my home for open house to knowing how to price it today's market. We sold in less than a week because of her! I couldn't be more thankful and recommend her to all my friends"
David Ibanez​​​​​​​ 09/20/2018​​​​​​​
"My wife and I sold our rental condo in San Diego and we now live in Scottsdale. Bottom line: we received two offers for full asking price on Day 1. Because we were selling remotely, Todd had to manage several additional aspects of this deal above and beyond the normal duties of a seller agent. His additional scope included tenant interface, cleaning, renovations, contractor management, repairs, staging, etc. He was very efficient, responsive, professional, and experienced. I will definitely recommend Todd to any of my friends, family, and colleagues that are buying or selling in the SoCal area."
Jan Lezny​​​​​​​ 08/29/2018
"Todd was fully on top of ALL issues related to getting my unit ready for sale and the sale process. I am very happy with the results and I am sure it was because of his expertise and professionalism that made everyone comfortable.​​​​​​​​​​​​​​"
ebs6701​​​​​​​ 08/25/2018
"Working with Jill has been a tremendous success. She helped me find my house 5 years ago when my family moved to San Diego. Bow that we are moving from San Diego Jill took care of everything and got us the best deal for our house. We trusted her and she delivered"
potter steve​​​​​​​ 08/20/2018​​​​​​​
"Todd represented us with the purchase of our new home. He paid attention to every detail during the entire real-estate process. He is an excellent problem solver, negotiator and the most knowledgable real-estate professional I've met. If you are buying or selling your home, I highly recommend Todd."
FrankFernandez70 08/09/2018
"We were far from the ordinary buyers. After being new to San Diego, having two sale contingencies, one out of state, submitting multiple offers and being in multiple escrows, we found the home of our dreams and can candidly say that it would not have been possible without the professionalism and brilliant expertise of Todd Armstrong and his stunning team. Their guidance, patience, and communication far exceeded all expectations. We were particularly grateful for their razor focus on what we wanted. Expert, professional listeners with solid deliverables. If you're searching for your new home, look no further than Todd Armstrong and his team. We're so happy we did. Thank you!"
ricknoach​​​​​​​​​​​​​​​​​​​​​ 07/16/2018​​​​​​​
"Ryan was referred to us by a close friend, and we are so glad for the connection! We had been searching in a different part of the state for nearly 6 months. We then refocused our search to SD and were introduced to Ryan. Literally within one week of getting connected, Ryan heard our situation, showed us his recommendations, and we ended up purchasing one of those very homes! Ryan is incredibly responsive, professional and knowledgable. Most importantly, we truly felt that he wanted what was best for us. We feel very fortunate to have had the chance to work with Ryan! "
aaronschoeman33​​​​​​​​​​​​​​ 07/13/2018​​​​​​​
"Ryan was very attentive in my need to see homes on the spot. He is good with communication and we will use him for the next home purchase. We were able to find a great investment with his help and guidance."
beth8171​​​​​​​ 05/21/2018​​​​​​​
"Jill is fantastic! She sold my house for me very quickly, while making the journey of paperwork, from escrow, painless. I would recommend her without any reservations. If at anytime I decide to buy another home, I will ask her to handle this transaction as well."
zuser20170906163544919 04/26/2018​​​​​​​
"After dealing with an agent that was slow to respond we got referred to Todd through my husbands friend. Before even meeting with us or even really knowing us he placed an offer on a house for us super last minute. Although we didn't get that first house he did work his magic on our second offer and suggested writing the seller a letter and encouraged us to add pictures or anything we thought could help our chances. Within a couple days he was calling us to tell us it worked!! They picked us because of our letter!! Todd and John were both so great and super responsive. Any little question I had no matter how small, he had an answer. I'm so grateful we found them, if we hadn't I'm pretty sure we would still be searching to this day. I would recommend them to everyone! ."
paul a demke​​​​​​​​​​​​​​ 12/12/2017​​​​​​​
"Ryan completed three real estate transactions for us all at one time (selling of two condos and buying a house). He handled everything in a professional and calm manner. He was constantly proactive and was always accessible. I highly recommend him.."
Bruce HUBBARD​​​​​​​ 12/06/2017​​​​​​​
"Ryan is amazing. I approached him with my idea to sell my condo to capitalize on the current market conditions, including lack of inventory, and recent sale prices in the area. With in hours he put together a comprehensive presentation, including recent history, the area highlights, market predictions, and suggested listing price ranges. It confirmed my thoughts, and so signed the listing agreement. He then proceeded to engaged his team of professionals, including photography, interior staging, and handymen. My place was on the MLS within the week and sold with multiple offers within 3 days. Ryan handled everything including strategic negotiations and got me a price that was well above my asking. I am very impressed by his knowledge, approach, professionalism, and completion of the entire process. I highly recommend him for your real estate needs."
Dave Castagnola 11/17/17
"We found Todd extremely responsive, always working with alternative approaches to solve issues that came up. He remained calm and professional at all times. When our original buyer fell out of escrow due to their inability to fund their loan, a new buyer was found within 72 hours and we had minimum disruptions during escrow. They knew the Mission Hills area very well, and we're hands-on with the property as we were out of town"
rcpozen 10/26/17
"As a nonresident of San Diego, I was seeking a second home in the San Diego area. I briefed Todd Armstrong on what I was looking for and we scheduled a future weekend that I would come in to town to look. In the weeks before I arrived Todd sent me information on many places that were for sale and I picked several I wanted to look at. I then came into town for a long weekend and in those three days Todd gave me his undivided attention and the benefit of his deep knowledge of the San Diego market and his great real estate skills. By the end of my visit I found the condo I was looking for and a day or two later we had a signed contract in hand. Over the next month Todd guided me through the lending and real estate process and I closed on my new place in about 30 days! Todd did an excellent job and I highly recommend him."
chuck203 8/28/2017
"Todd was our agent in our recent sale of a property in Mission Hills, when after 20 years of enjoying the neighborhood we decided to relocate to a more rural area and live the "Green Acres" dream. In an area like Mission Hills, where each home is unique, standard evaluation algorithms can - and often are - quite misleading. Todd was aggressive in developing a personalized evaluation and preparing then executing a specialized and focused marketing plan. Todd brought us a buyer before the property was publicly available, and, while the original offer fell short of our hopes, he maintained a relationship with that person and their agent, working to improve the offer in the background while we went forward with the sales process. An opportunity to buy a unique property in our targeted area at a remarkable value surfaced and through Todd's efforts, he was able complete the sale on our home at an improved offer price and then focus his team on completing a 2 week close; which in turn allowed us to win a competition for the new property, and to close on that perfect new home a couple of days later. Efforts are often best judged by their results, and Todd and his team provided us with the best of all results - in our case a timely sale that let us secure a great house in a productive avocado grove at a uniquely high value - just what we wanted - all while he and his team also became trusted friends."
A.Block 7/6/2017
"What a fantastic experience working with Todd and his team. They had my house sold before i could count to 10! The whole team was out there getting everything ready for showings. Nothing was too difficult. He knows marketing, is so easy to deal with and I would not hesitate to recommend Todd and his team."
sandogtd 3/3/2017
"I was extremely happy with the services provided by Todd Armstrong, for selling my condo! I couldn't have been happier with the whole process from his professionalism, marketing, communication, guidance, and knowledge. He got me a selling price that was more than anticipated and coordinated for escrow to close earlier than expected. Thank you Todd Armstrong and your team for making my sale easy and seamless!"
user9839414 03/29/2017
"I am a veteran who has used Todd to Buy/Sell three properties. His knowledge, Customer Service, and availability was well above my expectations. Use Todd, he will work for you!"
kathrynmarienau 01/23/2017​​​​​​​
"It is without reservation that I highly recommend Todd Armstrong for your real estate needs. Todd is the consummate professional, is a creative problem-solver, an excellent communicator and most of all, kind, trustworthy and honest. As a legal professional, that is something I find extremely lacking these days. Despite some issues on my part in the sale of my home, Todd remained calm, reassuring and ever-hardworking. His meticulous attention to detail and knowledge of the industry resulted in a smooth sale process. I can't emphasize enough what a pleasure it was to work with him."
Beverly Lanzetta 12/09/2016 ​​​​​​​
"From our first meeting, we were very impressed with Todd's knowledge of our neighborhood, accurate analysis of our home's value, and extensive research of available marketing strategies--including listing our home in an architectural magazine. He works fast--and had our home photographed, videotaped, and on the market in 3 days! He is on the cutting edge of innovative, electronic marketing, which generated over 20,000 views. He also sold our home during the first open house for full price! Another reason we love Todd and now recommend him to friends is because he makes selling your home an easy, fun experience, backed by high energy and attention to detail. He is a deeply caring person, who considers your needs as his own, and is the very best in his field!"
Blake Evans
"Mansfield was a stressful transaction but Todd kept all sides calm and managed expectations appropriately. He was responsive and stayed organized and friendly throughout the transaction. He also does great marketing and kept me informed of everything going on. Thank you Todd!"
Dr. Robert Stephens 11/15/2016​​​​​​​
"As a first time home buyer there are a lot of details and questions that vital to the purchase of the correct home and appropriate price. Todd did an amazing job helping me through this process. He was professional, polite, and answered all my questions promptly. His knowledge of key issues made the process a breeze. Without hesitation I will be using Todd Armstrong, and his team, for any future real estate ventures."
user5931956 10/02/2016
"Wowza! sold our home in two weeks with Todd's great skills. Couldn't have been easier, faster or have a better outcome. Ours was a tricky sale - a great home in a neighborhood that you would not expect -, so needed a skilled real estate agent to bring buyers to the area. Todd was fun, efficient and a joy start to finish. "
jeffrey miller 09/23/2016
"Todd was an absolute professional to work with. I believe he added value to the sale and made all parties involved comfortable with each step of the way. I bought my home with Todd's assistance and I looked no where else when it came time to resell. You are in good hands with Todd. John Hernandez was a true benefit to the process as well!! "
jleewitham 2016
"I could not have asked for a better result in my search for a new home in San Diego. Todd was right there for me every step of the way. I would highly recommend Todd and his team."
MrSac 11/15/2016
"As a first time home buyer there are a lot of details and questions that vital to the purchase of the correct home and appropriate price. Todd did an amazing job helping me through this process. He was professional, polite, and answered all my questions promptly. His knowledge of key issues made the process a breeze. Without hesitation I will be using Todd Armstrong, and his team, for any future real estate ventures."
James Niebling 05/18/2016
"Todd Armstrong was part of our "dream team" of realtors from Armstrong & Associates, Pacific Sotheby's International. Not only did he help sell our condo in a matter of days ( we accepted an offer before we even got to our first open house), but he was incredibly thorough, patient, and resourceful in the search for our new home. Both transactions closed within less than 30 days and we are thrilled with how the process went on both the sale of our condo and the purchase of our new home. Efficient, thorough, attentive, and professional are all strong skills in which Todd is highly proficient. I would highly recommend Todd to handle your real estate transactions."
James & Estaban 5/18/2016
"Todd and his team were Amazing!
He and his team demonstrated a high level of patience combined with thoughtfulness and attentiveness; any of his team members can always be reached. He and his team sold our home in 2 days; we had several strong written offers above asking before our public open house! He then helped us look for our new home and recommended lenders, assisted with expediting escrow, recommended inspectors, and negotiated our accepted offer; all within a very fast closing period too. The entire process was seamless and effortless, which made us feel at ease throughout the entire process.
If you are looking to sell your home quickly and above asking, you should call Todd Armstrong and his amazing team!"
Katherine 5/4/2016
"Choosing Todd Armstrong was a stroke of wonderful luck. Todd was incredibly efficient and incredibly nice to work with. Our situation was a circus of trust documents and additional challenging persons of interest. I was blown away by how calm and kind he stayed but still fought for my rights and a great sale - TWICE! Downside? I'm spoiled for " regular Realtors" ! Bottom line, he treated me so kindly, stood up for me,marketed my properties to an incredible level, brought me two great sales, and even found my moving company. You can't do better than Todd Armstrong."
Caroline 3/29/16
"You are in good hands with Todd! He represented me as both a seller and buyer recently. He skillfully suggested how to stage and prep my house for sale. He was very creative and generous marketing my house in many publications and social media. Todd sponsored professional photos and video. His guidance was always right on - he is also a skilled negotiator. Experience & knowledge matter! His associates are also wonderful!"
Van Goor 2/25/16
"We have known Todd for 12 years. He has helped us sell two homes and buy two homes. We will always hire Todd. He is incredibly responsive; he will answer and send texts or visit at all hours. He is organized, which ensures that all parties meet their deadlines and nothing slips through the cracks. Todd is knowledgeable about properties and the buying/selling process. Todd looks out for our interests. And he is honest. What more can I say?"
Martin 3/19/15
"As a 38 year real estate lawyer and member of the American College of Real Estate Lawyers, I have had the privilege and misfortune of working with many real estate brokers. I have worked with Todd Armstrong of Pacific Sotheby's International Realty for the past two years. Todd certainly falls into the category of brokers I have had the privilege of working with. Todd's integrity is beyond reproach. Todd is a consummate professional. He places his client's interests above his own, which is a rare event these days. Todd is hard working and approaches every representation with creativity and skill.

Todd spends a considerable amount of time trying to understand what his client wants and then he searches every traditional resource to find the perfect property. What I have found that distinguishes Todd from other brokers is his ability to search non-traditional sources to identify properties before they come on the market.

I recommend Todd without reservation and am happy to discuss my experiences with him if you like."
Susanna 3/15/15
"I recently worked with Todd on the sale of a multi-million dollar property. I found him to be very responsive to my questions and concerns. He and his team were able to pinpoint exactly how the house should be portrayed and marketed, and I believe the were able to deliver top dollar. He was also a pleasure to work with."
Joseph 3/10/15
"Roc Nation has worked with Todd Armstrong for over three years; our clients and personnel love him.
Todd's experience at each phase of the sales effort is superior, such an innovative efforts in developing prospects, useful insights on pre-listings, effective showings and proactive facilitation during the sales negotiations. He makes himself available at all times of the day/night and caters to every schedule. He listens to all of your concerns and always finds a way to make things work.
His in-depth knowledge of the industry and market, along with his strong work ethic makes him an excellent top-notch agent."
Amy & Steven 4/14/14
"Todd was wonderful to work with — he made us feel more like friends than clients. He worked tirelessly with our Loan Officer to make sure that everything went smoothly at closing and that we were happy with the final closing negotiations. We would recommend Todd for anyone looking to purchase or buy a home in San Diego — he knows the market, he knows the right people, and he made buying a home in a tough market easy for us."
M. Nyland – March 2014
"We hired Todd and Jon based on a referral from another Military member who knew him personally, used them to buy two homes and we can't stop recommending them to others from day one!
We went from an extremely stressful team at Century 21 that couldnt get us into a home for over 7 months to Todd's team which was night an day and into our home in under 3 months including closing timeframes.
Day one was an interview with all our of desires, expectations as well as his teams expectations. This meant a lot to me and my wife. It also helped them understand who were were are clients.
This market is stressful enough, they took that on THEIR shoulders and off of ours. They understand that there always will be another house out there and he will always put the best foot forward. They never pressured us on going out of what we can afford. That is huge!
Communication was key for us. Never had an email or voicemail go under noticed for over 2 hours! They could have a 100 clients but they make you feel like you are the only one. Weekends werent days off for his team.
VA process: It can be difficult to get a seller to agree to VA sometimes, they are educated on what a VA loan actually is and he markets it well to the seller for their comfort.
Prior Military member: This meant a lot for us. Understanding the lifestyle of your client. He also knows the meaning of hard work with excellent results.
Lender: They set us up with a team from Chase that met our needs and get rates, low fees etc.
Putting in an offer: This process can be the most stressful here in San Diego. They made it easier by knowing the area, market value and we got a deal right at appraisal! Todd and Jon are great negotiators and make sure that every need we requested was fulfilled.
Closing process: As easy as it gets! Not to mention they have been in the business for a very long time and help set up our "future projects" with other clients to eliminate that hassle of random contractors.
Thank you for everything your team has done for my family and your cards with be given out anytime someone talks about real estate."
C. Zorrilla 3/20/14
"Todd was the most responsive agent I have had in my years of experience of buying and selling real estate. He was on top of everything, went out of his way to make himself available whenever needed. I was trying to sell my house in san diego having a busy traveling schedule and he took care of a lot of stuff in my absence. He was respectful of all my needs and requirements. I highly recommend him and commend him for his integrity and hard work. He has qualities that I want to see in the agent representing me: personable, charming, yet assertive and delivers 100%. "
Regina Choy 12/7/13
"We hired Todd to help us sell our house and it sold in just five days! Todd was very honest about everything and always answered my questions in a timely matter (and I had a lot of questions). He is the best realtor in San Diego, very professional, honest, and hard working. If you are looking for the best realtor, Todd Armstrong is your man."
Scott Donald 12/16/13
"I'm very, very pleased that I chose Todd Armstrong to be my agent. He understood the value my property presented AND the things that were important to me. His entire team was always friendly, professional, timely, accurate and acted at my convenience. While selling a San Diego home is always going to come with a lot of stress and prepared to fetch top dollar offers, I can't imagine anyone else could have been more calm, cool and collected to work as my agent. Todd helps you keep the big picture front and center but also doesn't let you piss away small stuff that could add up. I suppose the best way I can describe Todd as an agent: balance. He has the right balance of laid back attitude, yet driven to results. He keeps you on point, yet doesn't pressure you. Todd attracts people with friendly, open style and yet finds a way to bring things home and on-focused. Honestly, I was unsure about hiring a good friend to be my agent, but boy was that concern misplaced, Todd was the perfect agent for me."
Gene Morones – April 2013
"Todd Armstrong is a professional of the highest caliber. He is honest, reliable, knowledgeable, and an excellent communicator. He knows his business, and to top it all off, he is a very nice person. I first worked with Todd in 2007, when he helped me sell a house that was part of an estate of which I was executor. In that instance, he helped me find an excellent contractor and then provided invaluable assistance in preparing the house for sale. The house showed beautifully and sold quickly. In March of 2013, I again worked with Todd when he helped my sell my own house. He again did a superb job and my home sold within three days. A month later I bought a beautiful historic craftsman. Todd served as the buyer's agent in that transaction. I hold Todd in the highest regard as a businessman and as a human being. I consider myself fortunate to have had the benefit of his knowledge and expertise."
Heather Erickson – April 2013
"What a great experience! Not only did Todd sell our house faster than anticipated, but it was an enjoyable process! In my opinion, Todd's best characteristic is his communication; I always knew that at any time I could call, text or email him and he would respond very quickly- if not immediately. He also did a great job using online tools to market our property and get the word out. Thanks Todd, we have already and will continue to refer you to our anyone buying or selling!
Theresa
"I am so grateful to have gone through this process with Todd. I chose to buy and sell at the same time and it would have been much more stressful if Todd wasn't so experienced and helpful. He knows the area I live in and where I wanted to move so he was able to sell my house quickly (less than a week!) and find me the perfect place. He is a great listener so he was able to narrow my search to places I would like that also fit my budget. He is very responsive and will reply to your call, email or text within minutes. This is the first time I have sold a house so Todd educated me on the process and also how to present my house to get a good price and to sell quickly. Because Todd has been in business for awhile he has a lot of contacts that he can offer. Every one of the people I used were also professional, skilled and responsive. I am grateful that I was able to work with Todd through this process and would highly recommend him."
F. Vealencias
"Todd is more than a real estate agent. I got a response every time I had contacted him by either a text or a call back within 1 to 2 minutes tops. He kept me informed of every process providing us information before we even had the opportunity to ask. He even negotiated repair and termite inspection costs to the lowest possible fees! He made my experience in selling my home far better than I ever anticipated. We had atleast an offer a week due to the advertising skills of Todd and his team. And my house went into contract in the second week and closed within 45 days from the day it was first listed! If ever I buy or sell a home again, it will be with Todd... a true professional with a passion in Real Estate!"
Robert
"Todd helped me purchase my first home in 2007 and he was awesome. So when it was time to purchase our second house this year, I never even thought about going with another agent. Buying the second home turned out to be more of a challenge. Todd was able to work through a difficult international transaction (seller lives overseas) with time zone/day of the week differences, tricky international escrow/title procedures, and a very demanding buyer (me). Todd stepped up held the entire transaction together, coordinated almost every aspect of the deal and expedited paperwork/people when it/they needed it. He always answered my call or text, gave me real time updates when there was an important issue we were tracking and just never let up until the deal was closed. NO OTHER AGENT could have done this deal better! He knows his stuff and works hard to make his clients happy. Thanks again Todd!"
Aaron Frommeyer
"Thank you very much for all of your help along the way and for being patient with me during the whole buying process. I know I could be picky at times but I never felt pressured to buy something I didn?t feel comfortable with and I appreciate that. I also am a big fan of promptness with returning phone calls and e-mails and you guys both shine in that area. You were great, Richard was great, and I?ll definitely send anyone I know from now on who is looking to buy or sell a house your way. Also, when I sell my house and move into something bigger, I will definitely be working with you guys on all ends of the buying and selling process. Thanks again!!!
Paul & Manuela Foege
"Todd Armstrong delivered, plain and simple.
When we interviewed Todd we gave him a very simple requirement: sell our place fast for a good price. The results: We had multiple offers within a week of listing our property, which were well within our selling range. In fact, our property sold so fast we were actually surprised and had to hurry in order to make arrangements for our next move; a great problem to have!
What was his magic? He helped put together a great plan, did a great job marketing, made the place look dynamite, and executed! He utilized the services of Keith Roberti, a professional designer, to stage our property and help seal the deal. Todd even personally loaned us some of his own contemporary furniture in order to add the exclamation point!
We were super impressed with Todd and would definitely recommend him to those in need of a first class real-estate agent. Kudos to Todd and his team!
Glenn and Judy James
"We began looking for a home to buy in February 2009 and went through numerous disappointments with our realtor. We finally got so frustrated with our realtor that we quit looking. In February 2010 I talked to Todd Armstrong and he assured me that I really needed to get back in the real estate market and that my negative experience with our previous realtor should not influence our decision to buy. Todd recommended me to his partner, Richard Woods. This experience was like night and day to the previous one. Richard Woods was the consummate professional. He treated us with respect and courtesy. The thing we most appreciated was that Richard did not treat us as if he was superior and had all the answers. He took the time to really understand what we were looking for in a home and provided us a very focused search for that property. His search parameters were so focused that we found our dream home in only the second property we visited.
The superior customer service did not stop there though. Richard saw how much we liked the home we had just visited that he took the imitative to contact the seller even though he was late for another appointment. We informed Richard that we would like to make on offer on the house and he must have worked until midnight putting together an offer for us to present the next morning. The offer was accepted and Richard than went into overdrive to ensure nothing could derail our chance at buying this home. He was proactive on every detail of the disclosures, seller, lender and the title company. Everything looked benign to us, but behind the scenes Richard was working hard to ensure every detail was prepared in advance of deadlines. Our new home closed on the exact day it was supposed to. We are now enjoying our beautiful new retirement home in a golf course community. Thank you Todd Armstrong for the referral and most of all, Thank You Richard Woods for your tireless professional service."
American Chronicle Magazine
"Todd Armstrong and his real estate group was recently published in an article of top business experts in their field in American Chronicle Magazine.
"I was approached to discuss my online marketing approach to San Diego's ever changing real estate market. I emphasized that my focus and majority of my marketing dollars are being spent on internet advertising. Most experts agree that 87% of home buyers begin their home search on the internet. I believe that number is much higher."
Todd continues, "I don't know anyone nowadays that does not use the internet to find their home. I mix some print articles, some postcards with my online marketing to provide my seller clients maximum global exposure of their home. I also utilize the latest technology, social networking and numerous websites to promote my client's homes." It works out for sellers because buyers are finding their homes on mulitple websites. My team loves it because it provides a steady stream of buyer leads looking for a Realtor to help them on their home search."
Lalo and Amber McCoy
"We began the home buying process from Virginia where my husband was stationed. We received orders to San Diego the first week of October. So we made a quick trip out here to look at some places. Unfortunately our price range is also the same as many investors and they brought cash to the table that we just didn?t have. We returned to Virginia and continued, with Todd?s help, to search for homes and put offers. Deciding to use Todd as our Realtor was the best decision we made. He offered us personalized service even though we were not in the market for an expensive home. Since the market is very low and investors are beating out first time home buyers like ourselves it took a little longer than we expected for an offer to get accepted. Todd had really wanted to get us into a new home by Christmas and when he was unable to he apologized, even though it wasn?t his fault.
We ended up getting an offer accepted on a foreclosure, which was larger than we thought we would be able to afford. Since it was a foreclosure we had to deal with a lot of waiting on the bank, but we never had to wait on Todd. Even if he had no news for us he would check in to let us know what was going on. I really felt like Todd wanted us to find us a Home as much as we wanted to. He really cared about what we wanted and didn?t want us to settle for anything we would regret. Todd constantly made sure that we were comfortable with what the bank and the mortgage company were asking of us. After getting an offer accepted Todd worked very hard contacting the bank and the listing agent to get all the information needed and push the process through. We would not have gotten this house without Todd?s determination and hard work. It was definitely not an easy deal but Todd worked very hard and never complained or showed any sign that he wanted to give up. Thank you so much for everything you did for us we are finally homeowners and loving it!!"
Todd Nelms
"Todd Armstrong was an outstanding Real Estate Agent. He took the time to search out homes and arrange appointments such that we maximized our viewing time with little wait time in between. He is truely a professional that provided sound advice while representing my best interest. He was able to negotiate a GREAT offer that closed in the time frame that I needed. I will definitely use him for my next purchase. Top Qualities: Great Results, Expert, On Time."
Bob Fleshman
"Todd Armstrong is a true professional. I am so thankful to have gone through the home-buying experience with him as my agent. I felt confident knowing that I could trust and rely on him to keep my best interest as his foremost concern. Todd proved to be very knowledgeable, responsive, comprehensive and accommodating in so many circumstances and situations. If anyone would ever ask me for a real estate referral, I would immediately and highly recommend Todd Armstrong and Associates."
Steve Cramsie
"Todd is a saavy realtor who does not stop until his clients are satisfied and always ensures they are in the perfect fit before the deal is closed."
Jim Doan
"I have worked with Todd Armstrong for over 5 years and I can say without hesitation his knowledge and professionalism as a real estate professional is excellent and it would be my pleasure to recommend Todd. Jim Doan President Pacific Capital Mortgage"
Eli and Tina George
"Buying a home from 3000 miles away could not have been easier. Todd Armstrong is a true professional and a dedicated service provider. During my adventure to find a home in 10 days he delivered quality service and was true to his word. Todd does what he says. My adventure started with three different Realtors all of whom seemed to not have the time to answer their phone much less realize that I needed personalized service due to my situation. His proven 56-step method allowed me to find, write a contract, and close on a property all with in the span of four weeks.
Todd treated me with respect unlike the other agents that only want to sell to a certain upper level clientele or price range. With Todd it did not matter if I had a seven-figure budget or a 200,000 dollar price range, he was more concerned with what I wanted and needed. Together we were able to work as a team and combined with respect and organizational skills, his ability to deliver, blew me out of the water.
He is for lack of better words, a "closer" who possesses the negotiation skills that make other agents look like a chump. I would not hesitate to refer any of my closet friends, colleagues or even my grandmother to Todd to purchase a home. As a first timehomebuyer I could not have asked for a better experience.

Eli and Tina George"
R. Wackerman
"Todd helped my wife and I buy our first house a little over a year ago. We are notoriously tough customers and have very high expectations when it comes to getting what we want. We searched for the right house for more than a year. We made multiple offers and counter offers in a negotiating process that took months. We worked with two mortgage brokers that he recommended and got the best interest rate out there. We closed escrow on time which was very important to us. Todd was the right man for the job. He was there every step of the way and was very knowledgeable, patient, and professional. No question was too small, no request was to large. I would recommend him to my closest friends and family. He's the best. Thanks again Todd! R.J. Wackerman"
Sandra Dufek
"Two years ago, as the San Diego market started to soften, Todd helped me trade an investment property for a new and upscale townhouse in a much sought after location. In order to avoid tax consequences, he suggested a 1031 exchange and directed me to the appropriate company for such a transaction.Todd fielded my many phone calls without a whimper. I now have a real estate agent for life."
Gene Morones – 6-10-2008
"Todd Armstrong is a consummate professional and a gentleman. Todd assisted me in selling a house that was part of an estate of which I am executor. Throughout the process, I was impressed with his knowledge of the real estate business, his integrity, and his ability to communicate clearly. He referred me to an excellent contractor, and made valuable recommendations regarding house renovations that were needed. He returned my calls promptly, answered my questions completely, and kept me informed at all stages of the process. He was very well organized and did an excellent job of guiding me through the detailed paperwork. The result of all his hard work was that the house sold in three weeks, and he earned my eternal respect, gratitude, and admiration.
Gene Morones June 10, 2008"
Mina Yang
"Todd listed my condo during a very rough patch in the real estate market. He was great in keeping me updated on any activity or interest in my condo, and even went beyond the call of duty by watering my plants and keeping my place tidy when I was out of town. We sold the place in a month (after it had already been on the market with another agent for 4 months). I recommend Todd with the utmost enthusiasm. Thanks again Todd!
Mina"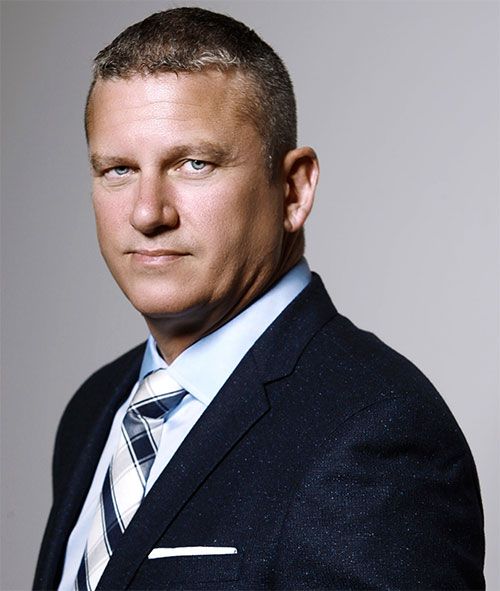 Todd Armstrong
Realtor | Cal DRE #01256537
Compass
Call or Text:
858.229.8752